The Studio will be closed today, Tuesday December 10th, due to the snow!!!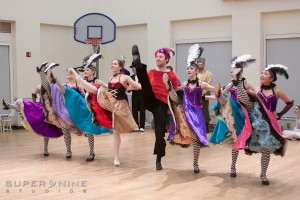 To The Cast and Crew of The Magic Toyshop–
Enjoy this brief respite after a FABULOUS Magic Toyshop weekend. As an observer of the show, I must tell you all what a talented and technical cast and crew you are. Every single one of you amazed me. You brought an extremely professional performance level and this show in particular was one of my favorite Toyshops EVER. (I've been in them myself since I was 8 years old so I've seen many of them).
The costumes, the lighting, the set, the choreography, the energy level and talent all came together to produce a magical experience for every audience member. You should be extremely pleased and proud and I hope you walk away from this weekend with good thoughts and wonderful memories. Sharing your love of dance is a beautiful thing. Thank you for giving me and so many others the gift of your performance.
Speaking of gifts, what a gift it is to know and dance with Joyce DiLauro. She radiates goodness and treats every child like her own. She has touched all of our lives in so many ways and she continues to choreograph and produce amazing, high level performances year after year. I am in awe of her both personally and professionally. She has the ability to make everyone feel good about themselves, delights in our triumphs, motivates us through her teaching and gets out on stage to steal the show with her humor! She eats, sleeps, breathes and lives Starship. There is no one else like Joyce.
I would be remiss not to mention Gigi Clark, your fearless Stage Manager. Gigi's love for Starship is obvious through her tireless work to make sure everything is perfect behind the scenes. She devotes much time and energy to the details, she wants every dancer and Joyce to be happy and every crew member to be organized. We should all thank Gigi for her gift of time and organization (ALL those emails!). She makes one hot French Maid, too!
Of course no Starship Show would be complete without seeing Kimberly Herard in a headset, armed with her sarcasm and humor. Thank you, Kim, for your many years of dedication and time and for making sure everything is smooth sailing.
Barbara Feinberg, from someone who can barely sew pointe shoe ribbons, I cannot even begin to understand how you do it. And with a smile. 🙂
So there you have it. In one word: Amazing. All of you. I don't have the space to personally thank everyone, but please know that is what I'm doing in my head on this side of the computer. If I'm forgetting anyone, please forgive me—interns, Starship teachers who choreographed and ran rehearsals, every parent who helped make the show possible, dancers, you make me so proud to be part of Starship!
Sincerely Yours, Shannon Cushing