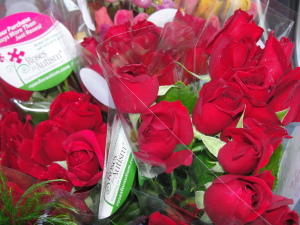 Heather Mazzucco is organizing flower orders. She needs to contact the florist TODAY with final orders so please read and shoot her an email at
"nibbies@mac.com"
should you need flowers OR if you ordered flowers and do not see your name below! Thanks!!
——-
Below are listed the families that I have pre-orders from….if you do not see your name or would like to add a pre-order please email me by 12pm. I will call the florist by 12:30 with the final order. We will order a few extra bouquets and single roses but it would be best if you could pre-order. I will be at the rehearsal on Saturday to collect money for all email orders!
I will need to know what performance you would like to pick up your flowers and what flowers you would like to order. I have listed all the options below with the prices!
Friday or Saturday performance
Single carnation $3
Single Rose $5
Spring Bouquet $15
Dozen Red Roses $25
Thanks so much!
Heather Mazzucco
Haley's mom
Families that have pre-ordered
Anderson
Bloomquist
Chicarilli
DiFranco – need to know what Bouquet
Finnegan
Herard
Kapsinow
Limoncelli
Mazzucco
Rebuzzini
Spaulding
Valley