Happy Halloween! We hope you all have a safe and fun night!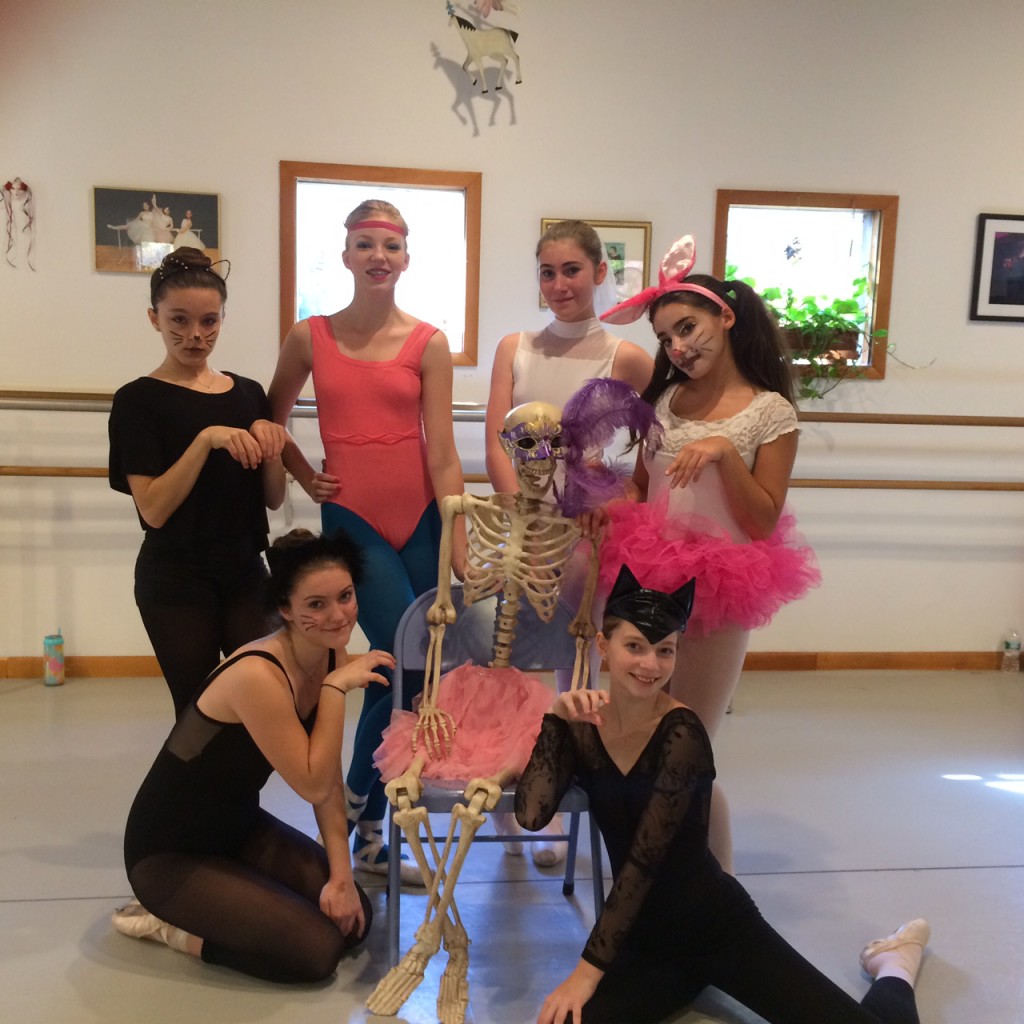 Here is the plan for Sunday:  All dancers are to wear the designated shoes (or bare feet) for their role during rehearsal.  All dancers are to wear their hair in the designated style for their role, prepped as if it was for the show (no loose ends, complete buns, bobby pins, etc…)  The only jewelry that is to be worn is the appropriate earrings for the role (if the dancer has them).
Please consult THIS DOCUMENT of Shoes, Tights and Hair for 2015. If your part is not listed, please know that Kara, Joyce and our costumers are working on a resolution.
Rehearsal will consist of running through the entire show from start to finish several times.  Dancers are to remain in the hallway quietly during rehearsal time, to enable the music and voices to be heard from the Whitfield Room.
All dancers should have new tights for production week and the show(s).  Anticipate how many pairs will be needed: Thursday, Friday, Saturday (2 shows), and Sunday.
Dancer's World will be present from 12:45pm to 2:00pm to take orders for dance items and assist with sizing.  Nude leotards, tights, bunheads, earrings, pins, gel toes, shoes, etc.  Payment is due Sunday, products will be delivered after the order is placed – in time for production week.  The dancers will be rehearsing from 1 to 5, please plan accordingly, as dancers will not be excused from rehearsal to try on items.
All advertisements are due Nov 1.  If you submit $100 of ads, a $100 will be returned to the dancer's family from the production fee paid.
See you tomorrow!