Happy November everyone!
I want to thank the fastidious and wonderful Shannon Cushing for filling in for me while I was gone. From what I can tell, Shannon and my interns were so on the ball that I may go on another vacation this week! HA just kidding…….
I am back and ready to Grand Marshal this Sunday's Costume Parade! I've been warning you about this day so you all MUST have your appropriate shoes and tights because the wonderful Sandy Connolly will be taking photos, with Jan Gaulin's help, FOR THE PROGRAM!!!
If you don't want to stick out like a sore thumb in the program or be left out of photos, I suggest you have the appropriate shoes and tights! It would be great if dancers could arrive with the hair they need for the show as well, or at least neatly off the face. If you're not capable of the hairstyle required of your part, modify it to what you can manage. There will be hands to help you before the actual show, just not this week. Neither Joyce nor Sandy nor Jan nor Barbara Feinberg nor I will have time to do anyone's hair. There will also be NO individual photos taken, unless the part requires it. If you are interested in having individual photos of your child taken, I am sure Sandy would welcome your business, just not this Sunday.
When you arrive shortly before 1:00pm, please check in with Amy and then head off to get into your first costume, and set up your other costumes. Show order will be posted on the doors to the Whitfield and Guilford rooms.
We're going to do this year's Costume Parade to the music in order to keep things moving at a brisk pace. This means you will have exactly the same amount of time to change as you would during the actual show. Don't worry, I will be there to shuttle you from Costumes to the Joyce and Barbara check point to the Sandy and Jan photo station! After you are photographed in your last costume, please clean up your costumes and get ready to RUN THROUGH THE SHOW FOR THE FIRST TIME!!!! We want to start this run through roughly at 2:30.
After that, we will dance away the afternoon. Pick up for everyone is 5:00pm
****Snacks will be sold this week, all rehearsal long from 1:00-5:00pm and at every rehearsal going forward. Every item is $1, so send your dancers with a couple of dollars to fuel them for the entire rehearsal!
***The Rebuzzinis, Peter and Penelope, will be selling tickets at rehearsal this week and every week following from 1-1:30 and 4:30 to 5:00pm. If you are interested in the Reserved Seating, please let the Rebuzzinis know ASAP!!! They are going fast! You can call the Rebuzzinis home phone, 203-453-2516, until up to 9:00pm in the evening.
**Jan Gaulin will also return from 4:30-5:00pm to collect any last straggling ad packets. Please do not try to hand her ad packets while she is photographing the dancers!
*You can also pick up posters to publicize our show around the Shoreline!!!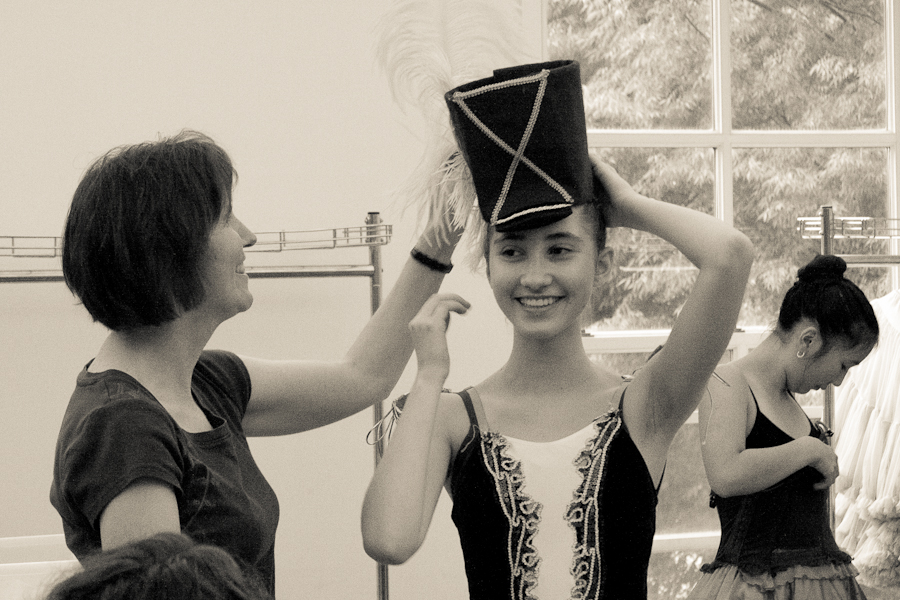 Photo courtesy of Sandy Connolly and Super 9 Studios!