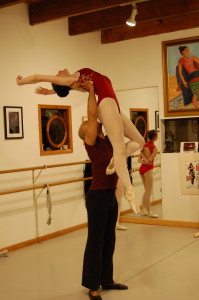 Thank you for a great year!
Please remember to fill out and return the PRE REGISTRATION FORM so you can reserve the classes your dancer wants for next year. New levels will be sent out in the next 24 hours, if you do not receive an email from our Registrar, Shannon Cushing, please assume your dancer is the same level as the 2014/2015 dance year and register accordingly. New leotard colors are listed below.
**NEW LEOTARD COLORS**
V-Red
IV-Black
III-Dark Purple
IIIa-Light Purple
II-Royal Blue
I-Bright Pink
Pre-Ballet II-Light Blue
Pre-Ballet I-Light Pink
SUMMER DANCE REGISTRATION FORMS are trickling in but we need them ASAP so we can properly plan for teachers. Remember even if you are just planning on doing stay in shape classes, we still need to know your plan. Please hand those forms in by June  1st.
Last Day of Classes is Friday, May 22nd and Saturday May 23rd for level 4/5 dancers only.