Summer is just around the corner!
Register now for Fairy Dance and Musical Theater Camp!
Fairy Dance Camp —  June 19th – June 23rd  Ages 3-7
Musical Theater Camp — June 26th – June 30th  Ages 7-11
Click Here for 2017 Camp registration
Master Class with Starship Alumn Chelsea Arce, June 10th 2017
Original Broadway cast member of Cirque Du Soleil's PARAMOUR!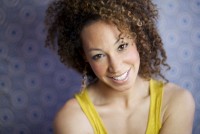 Register Now!
Starship Dance Alumn Chelsey Arce is a graduate of The Boston Conservatory earning a BFA in Dance Performance. Recent credits include: Sochi 2014 Olympics (creative team), The First National Tour of the TONY-AWARD winning show MEMPHIS the Musical, Film title " Gone With The Bullets" and Shakespeare Theatre Company's "A Funny Thing Happened On The Way To The Forum."
Dance Year Registration Policies:
Trial classes are available free of charge upon request to the director or the instructor of any given class during the dance year.
Transfer from one class to another class can be accomplished by permission of director. NO EXCEPTIONS. Any additional fees are due prior to beginning the new dance class(es).  No separate fee will be charged for changing classes; only additional tuition that may be due will be required.  Refunds are only given during the first six weeks, prorated.
A 5% discount for class fees will be given to any dancer whose total dance fees for 2016-2017 are paid in full by the "in studio" registration day.  This discount does not apply to the registration fee of $35 or to any class that runs for less than the full 2016-2017 dance year (i.e. adult, part year, or workshop classes).
A 5% Sibling Discount  will be given to the second sibling registered.
Pro-rated Refunds for Class fees paid in full or in part are refundable, on a pro-rated basis, up to end of the sixth week of the dance year.   After this point, all class fees are due in full to Starship Dance for the entire 2016-2017 dance year.  Credits or refunds will be made at the director's sole discretion.  All requests for health credits or refunds must be accompanied by a physician's letter defining date and duration of injury/ health concern to be given consideration by the director. NO EXCEPTIONS.
A 3% late fee per month may be added to any balance that is 30 days overdue.