SHOES and…
                           TIGHTS!!!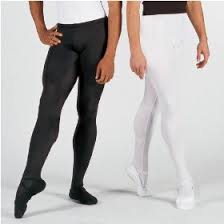 As Costume Fittings progress, the Mistresses will work their wonders on the alterations and additions that need to be made on all the costumes for the Production.  The cast and families will need to contribute to taking care of certain details of their own costumes, hair, make up, and accessories.  Those details will be posted on this blog as groups of characters complete the fitting process.  Please review the attachment to see if the items have been determined for your part(s).
Once the shoes have been determined for a specific part, it is important that the dancer begin to wear them to each rehearsal.  All shoes, tights, accessories, and hair/make up are required for all dancers for the 11/2 rehearsal.
We are going to make this even easier for the cast and families this year!!  We are coordinating a group order of tights for the show(and anyone else from the Studio), which will provide consistency amongst colors and styles, and ensure that the dancer has the correct pair(s) – and extra pair!
This will be conducted as a FUNDRAISER with proceeds going to Starship Dance Theater!!  Geralyn of Dancers World in Hamden, will be at our rehearsal on Oct 19th to assist us with sizing, answer any questions, and help put everything together for us.
Thanks!!
Magic Toyshop 2014: Shoes and Tights